What Do Physical Therapists Do?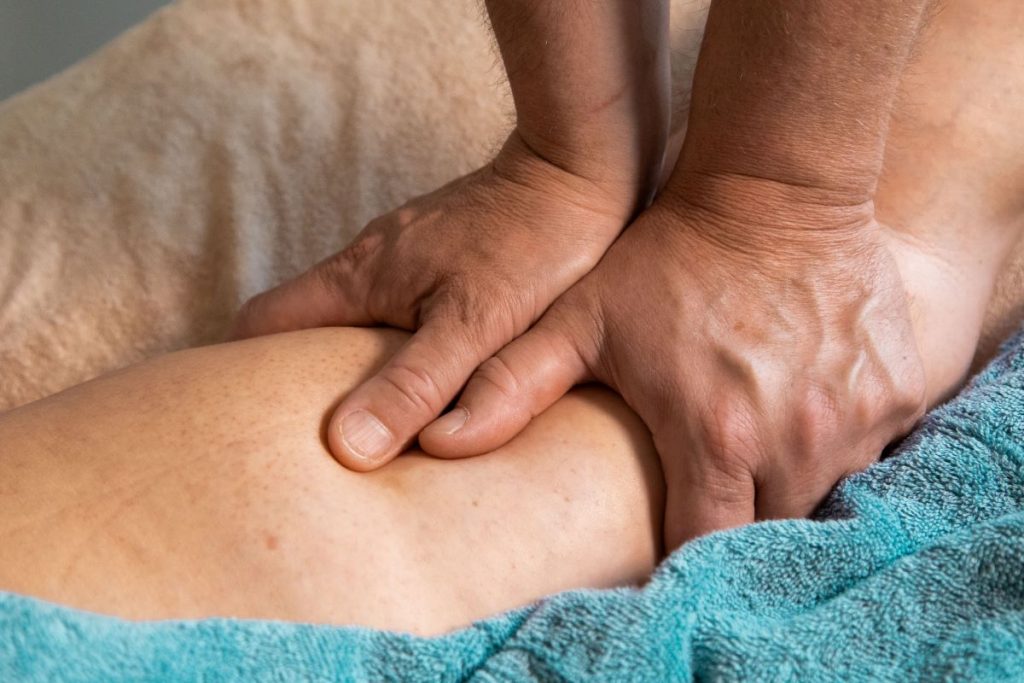 ---
Physical therapists have a broad skill set. They can rehabilitate sprained ankles, treat a burn wound, or help a premature baby learn how to regulate its vitals as it adapts to its surroundings. Physical therapists collaborate with other healthcare professionals to provide treatment and get you moving. So if you get a physical therapy referral from your doctor, know you're on the way to recovery. Keep reading to learn what physical therapists do.
What is a Physical Therapist? 
---
A physical therapist is a rehabilitation professional who specialized in the body's anatomy to evaluate and treat neurologic, musculoskeletal, and certain systemic conditions in collaboration with other healthcare professionals. They use exercise and movement to help the body recover.
Physical therapists can also specialize in animal rehabilitation, working with horses, dogs, and even zoo animals. How cool is that?
What Do Physical Therapists Do? 
---
A therapist's main job is to create and employ a treatment plan aimed to improve a person's mobility and strength, allowing them to return to their usual activities or sports.
Physical therapists evaluate their patient first, understanding their condition and formulating a plan for progression. Depending on the setting and the person's situation, the therapist will recommend certain exercises, stretches, or activities that support healing and encourage better movement.
Common Physical Therapy Settings
---
You'll find physical therapists in all types of settings. Each setting treats different types of injuries and conditions, and some settings specialize in specific age groups.
JACO Rehab is an outpatient orthopedic clinic, which treats acute and chronic pain associated with musculoskeletal injury. Our clinic also sees other common conditions, like headaches or benign paroxysmal positional vertigo (BPPV). We mostly treat teenagers and adults, many of which are post-operative or play a sport. We also see worker's compensation, which is physical therapy for people who were injured at work.
Hands-on treatment sessions at JACO Rehab
Many orthopedic clinics also see chronic neurologic conditions, like multiple sclerosis, although these clinics are often associated with hospitals that have funds for more helpful equipment.
Some orthopedic or neurologic outpatient clinics treat pediatric patients only, which include children aged 0–18. Parents are always involved in the treatment plan. The types of injuries or conditions that therapists treat are often genetic or congenital, like cerebral palsy. Other pediatric settings include school intervention, home health, and hospitals.
You can also find physical therapists in hospitals and emergency rooms. Therapists in the ICU will help you walk, stretch, or move in ways that support your doctor's treatment plan. Not every emergency room employs physical therapists, but the ones that do will refer orthopedic injuries to a therapist for screening to determine if you're appropriate for hospital care or if you'd benefit from rehab services instead.
If a patient can't get to a clinic consistently, home health may be a more appropriate setting. We already discussed this for pediatrics, but this is also a good option for complicated conditions, rural locations, or those without transportation. Therapists who provide home health will go to the home and provide therapy using the patient's own environment, like walking on the sidewalk or practicing stairs.
Physical Therapy Specializations
---
Not every physical therapist specializes in a niche, but some do. For example, physical therapists who love the orthopedic setting may choose to specialize in orthopedics. Others may specialize in:
Cardiovascular and pulmonary conditions

Geriatrics

Pediatrics

Neurology

Oncology
Some specializations are so specific that they're not as well known, but they are important nonetheless. These include:
Pelvic floor physical therapists: Help strengthen the sling of muscles located in the pelvic area that control urination and bowel movements. The pelvic floor also has a major influence on sexual health, core strength, and pain before, during, or after pregnancy. This is often termed "Women's Health," but men benefit too.
Wounds management

: Treat, dress, and manage skin injury from chemical and fire burns, wounds from injuries, and pressure ulcers. 

Lymphedema physical therapists

: Educate and treat lymphedema with decongestion therapy primarily, which involves gentle massage to clear fluid out of affected limbs.

Hippotherapists

: Treat children and teens on horseback, which regulates mood, strengthens the core, and assists in gait training. 
Reach out!
---
If you have a physical therapy referral and you're not sure what to expect, we encourage you to reach out to a clinic and schedule an evaluation. Your therapist is there to help, so don't be afraid to ask them questions about your treatment process.
At JACO, sessions are always one-on-one for at least 50 minutes. We'd love to help you. Contact us to learn how to schedule an appointment.
Written by Nicole Hernandez, DPT