Great Locations to Serve You
JACO clinics are located in the most modern medical specialty buildings in the state!
Hale Pawa'a is in the heart of Honolulu between downtown and Waikiki, within walking distance of the busiest Honolulu Hospitals and along well served public transportation routes.
JACO's clinic space on the 5th floor is close to 4,000 ft, including a beautiful private waiting area, fitness floor and lockers for storing your belongings. Parking is the best in the state outside of Molokai!! Take the parking elevator to G from where you enter the main building. Parking is validated for the first hour, after that it's just one dollar per 30 minutes. During your rehab sessions you can take advantage of the best rehab equipment and the biggest play/rehab space of any clinic in Hawaii!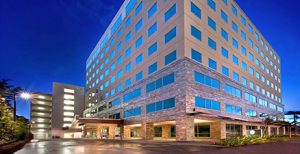 Waikele Center is located in Central Oahu at the intersection of H1 and Paiwa street, across from the Waikele Premium Outlets. JACO is located within the Waikele Center in the professional services building in between to K-Mart and Office Max. Free and ample parking available.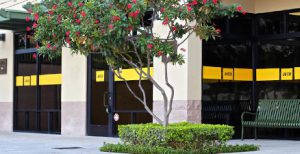 Mililani Gateway South is our newest and third location in beautiful Mililani! We are located in the Liberty Dialysis Building, which is next to Wayland University and across The Gateway at Mililani Mauka,. This is a brand new building with ample parking and easy access from the freeway.
Hours of Operation:
Monday-Friday: 6 am to 8 pm
Saturday: 7 am to 5 pm
Sunday: 8 am to 4 pm
t: 808-381-8947
f: 1-800-586-4356
HONOLULU
Hale Pawa'a
1401 South Beretania Street
Suite 550
Honolulu, HI 96814
Directions: Map Link
WAIKELE
Waikele Center
94-849 Lumiaina Street
Suite 101
Waipahu, HI 96797
Directions: Map Link
MILILANI
South of the Gateway at Mililani Mauka
Liberty Dialysis Building
95-1105 Ainamakua Dr.
Ste. 203
Mililani, HI 96789
Directions: Map Link